SAVE ON 4 WEEK TEFL COURSES:






THANK YOU FOR YOUR SUBMISSION.
WE WILL CONTACT YOU WITHIN 24 HOURS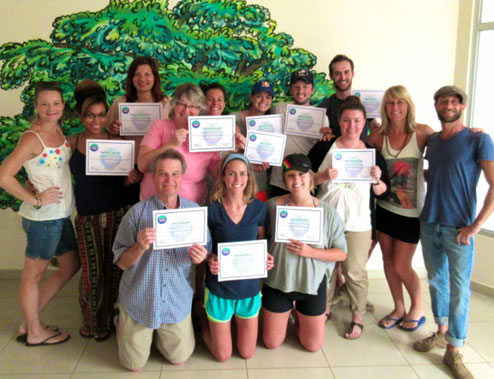 Teach English and Travel the World! The most budget friendly way to travel.
Why Join ITTO:
ITTO -International Teacher Training Organization- is devoted to offering the best certificate courses in the TEFL industry. As a trainee you will develop various skills through a combination of pedagogical theory plus real teaching practice. Becoming qualified to Teach English as a Foreign or Second Language with ITTO involves a thrilling and gratifying 4 week course. Follow your dream of studying and living abroad while encouraging your students to build a better world; Join the TEFL Community!  
How to get started:
Step 1: Obtain your 4 Week Internationally Recognized TEFL Certificate.
Step 2: Choose your teaching destination.
Step 3: Receive lifelong job guidance, contacts worldwide, and job offers.
Step 4: Start teaching and living abroad!
Guadalajara, MEXICO:

Regular course fee $1,495 USD.
- Super Early bird special: Save USD $200.00
- Early bird special: Save USD $100.00


Join us for a Fun Trip! Enroll for our September 23 course and get a FREE Chapala Lake Tour. All students, that register for the ITTO Certificate Program in Guadalajara, Mexico, beginning on September 23rd, will automatically get a FREE Chapala Lake Tour To world-renowned Lake Chapala (55 minutes away)


Enroll with just $200 USD
Get a free online self-guided Specialty Certificate.




Antigua, GUATEMALA:

Regular fee $1,500 USD

Book your course with just $337 USD Total.
Save 10% limited offer and enroll for just $1,350 USD.
Get a free online self-guided Specialty Certificate.

Prague, CZECH REPUBLIC:

Regular course fee $1,385 USD.

Book your course with just $435 USD.
Get a free online self-guided Specialty Certificate.


Chiang Mai, THAILAND:

Regular course fee $1,450 USD.

Save $100 USD: Pay just $1,390 USD.
Book your course with just $400 USD
Get a free online self-guided Specialty Certificate.

Chiapas, MEXICO:

$1,600 USD.

Save $250 USD and get housing included: Enroll for just $1,350 USD!

Playa Samara,
COSTA RICA:

Regular fee $1,635 USD.
Pay just 1,585 USD.

Book your course
with just $359 USD
Get a free online self-guided Specialty



Madrid, SPAIN:

Regular fee €1,375 EUR

Book your course with just €375 EUR and Get a free online self-guided Specialty.
Sign up for the February, March, April or May session and get a free week of Spanish Lessons, valued at €180 EUR

Shanghai, CHINA:

Regular fee $1,690 USD

Save $200 USD: Pay just $1,490 USD
Get a free online self-guided Specialty Certificate
Book your course with just $447 USD total

Playa del Carmen, MEXICO:

Regular fee $1,795 USD.

Save 10% limited offer. Enroll for just $1,575 USD.
Get a free online self-guided Specialty Certificate.
Book your course with just $443 USD

Manuel Antonio, COSTA RICA:

Regular fee $1,800 USD

Save 10% limited offer. Enroll for just 1,620 USD
Book your course with just $405 USD and Get a free online self-guided Specialty Certificate.

Barcelona, SPAIN:

Regular fee €1,400 EUR.

Book your course with just €450 EUR and Get a free online self-guided Specialty Certificate.
Bring a friend and save €150 EUR each!

Chicago, USA:

Regular fee $2,195 USD

Save $200 USD limited offer.
Enroll for just $1,995 USD
Book your course with just $633 USD and Get a free online self-guided Specialty Certificate.

Cusco, PERU:

Regular fee $1,700 USD.

Save 10% limited offer and enroll for just $1530 USD
Book your course with just $382 USD and Get a free online self-guided Specialty Certificate.

Florence, ITALY:

Regular fee €1,575 EUR.

Save €236 EUR and enroll for just €1,339 EUR.
Book your course with just €335 EUR and Get a free online self-guided Specialty Certificate.

New York, USA:

Regular fee $2,795 USD.

Book your course with just $609 USD


Buenos Aires, ARGENTINA:

Regular fee $1,498 USD

New! Get one week of spanish lessons for free.
Book your course with just $398 USD


Toulouse, FRANCE:

Regular fee Starting at €1,290 EUR

Get a free online self-guided Specialty Certificate.
Book your course with just €450 EUR

Miami, USA:

Regular fee $2,500 USD

Get a free online self-guided Specialty Certificate.
Book your course with just $650 USD

Toronto, CANADA:

Regular fee $2,450 CAD. Special Tuition Fee Limited offer $2,250 CAD

Get a free online self-guided Specialty Certificate.
Book your course with just $450 CAD

Vancouver, CANADA:

Regular tuition fee $2,158 CAD. Special tuition fee limited offer $2,083 CAD.


Get a free online self-guided Specialty Certificate.
Book your course with just $423 CAD