Resources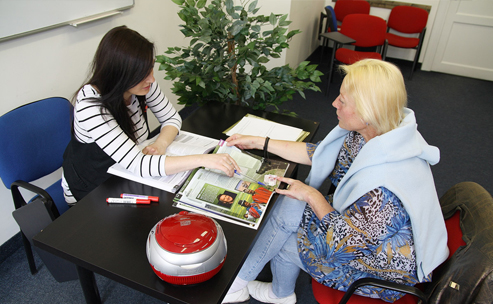 Teaching English as a Foreign Language Resource sites
TEFL in Guadalajara
https://www.tefl.com.mx/ TEFL in Guadalajara
ESLgold.com:
http://www.eslgold.com/ ESLgold.com provides all kinds of English materials for teachers and students.
Learn Spanish
http://www.executivespanishimmersion.com Executive Spanish Immersion is a directory of high quality resources about Spanish immersion & learning
International courses
http://www.i-studentadvisor.com/ International Student Advisor has 100+ page guides on international courses in six countries, covering every aspect of studying courses abroad.
Teach English Abroad
http://www.tesol-ua.org/ Discover everything concerning teaching English abroad. Find information about different types of courses.
iLoveLanguages - Your Guide to Languages on the Web.
http://www.ilovelanguages.com/ iLoveLanguages is a comprehensive catalog of language-related Internet resources.
yourDictionary.com - Comprehensive and Authoritative Language Portal
http://www.yourdictionary.com/ The Web's most comprehensive and authoritative language portal with every resource needed for language study in more than 300 languages.
Hundreads of educational web sites reated by popularity
http://www.sitesforteachers.com/ Sites For Teachers rates educational Websites by popularity with teachers.
Ready-to-print ESL lessons and flashcards from ESL-Images.com
http://www.esl-images.com ESL-Images.com offers language teachers hundreds of original, ready-to teach lesson plans, and over 2000 printable flashcards.
English Grammar The Easy Way
http://www.english-the-easy-way.com Everyone can learn English; this site explains English, so that everyone can understand
ESL Teachers Board
http://www.eslteachersboard.com English materials, jobs and resumes
EFL4U.com
http://www.efl4u.com Over 200 unique, Fun, English Teaching Lesson Worksheets. For high beginners to advanced. Supplement any textbook and watch your classes come to life!
Leisure, Culture and Shopping, lleure, cultura i compres, ocio, cultura y compras.
http://www.polseguera.com English Grammar, gramática inglesa, gramàtica anglesa, postcards, postales gratuitas, postals gratuïtes, link directory and much more!
Spanish-direct.com
http:/www.spanish-direct.com A portal to discover all Spanish resources and learn the language with selected programmes.
Improve Your English.
www.efl.net At EFL.NET you can listen to songs, stories, poetry and world news, while you read the texts on the screen. Here you can do cloze tests, play word games and more.
International Internships and Summer Internships Abroad.
www.globalexperiences.com Provides summer internships, international internships, work experience programs abroad.
Translation services:
www.foreigndegrees.com Foreign Degrees - Credentials Evaluation, Resume and translation Services.
Teach English in Mexico:
www.teachenglish.com.mx 4-week Certificate course in Guadalajara, Mexico - Teach English overseas!
Spanish in Mexico:
http://www.spanishschools.com.mx/ List fo the best Spanish schools in Mexico